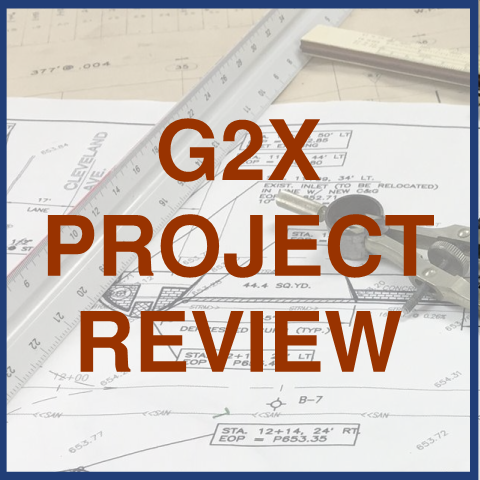 FREE G2X Project Review


CALL 815-939-4921




G2X ProjectTM is a support instrument and written guide designed to help meet three key client service objectives
Move Forward.

Define clear goals, objectives and progress steps you can measure.
Get Approved. 
Identify and involve key stake holders and people, organizations, and agencies that will influence project approval.
Stay on Plan. 
Set way points on the path forward to compare project trends with original goals.
EMAIL



CALL 815-939-4921

MENTION OUR FREE G2X PROJECT REVIEW OFFER
This free G2X Project Review  offer is for a senior level, MG2A licensed engineer to use

G2X Project

to review to your project.  G2X Project is an effective instrument that has been used to guide a variety of projects
Improving Municipal Service Delivery
Economic Development Planning
Land Development
Site and Facility Improvements
Utility Facilities and Networks
GIS Applications and Performance
The best way to get started is to let us know you are interested in taking advantage of our free offer for a G2X Project Review.  You can do this by sending an email using contact form or calling 815-939-4921.  We will discuss your current project status and the information you are able to provide.
If you decide to move forward, we will prepare and deliver a G2X Project written report and guide to help you move forward, get approvals you need, and stay on plan.  Once completed or when requested, we will return all of your information and maintain strict confidentiality and the

G2X Project Review
will be yours to keep with no obligation or cost.
Why?  Why are we offering this valuable service for free and with no obligation?
We have found our best business development tool is meeting with other community leaders and professionals and showing first hand how we can help.

Each G2X Project Review we complete makes us better at our craft and more in tune with clients needs and industry conditions.

The G2X Project process is interesting and fun and delivers value.  We are confident you will like the review and see direct benefits to your project.  We think this will help you consider letting MG2A help with your next project.
EMAIL



CALL 815-939-4921

MENTION OUR FREE G2X PROJECT REVIEW OFFER
CIVIL ENGINEERS + SURVEYORS
GET THE ACCESS, ATTENTION AND SUPPORT YOU NEED
MOVE FORWARD + GET APPROVED + STAY ON PLAN
At MG2A, we noticed many leaders who need engineering help or plan approval do not get the attention and support they deserve, so we built a firm that delivers 24-hour access and quick response time and we created a strategy and tools to help leaders move forward with confidence, gain the approvals they need, and stay on plan.