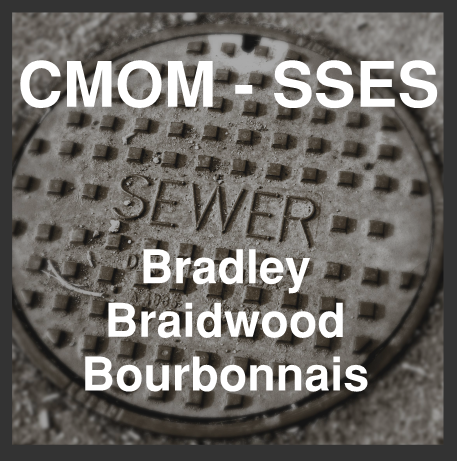 MG2A helped the villages of Bradley and Bourbonnais and the City of Braidwood prepare a report evaluating their sanitary sewer collection system capacity, management, operations, and maintenance practices (CMOM).  This work included a sewer system evaluation survey (SSES).  A CMOM is a flexible, dynamic framework for system owners to identify and incorporate widely-accepted wastewater industry practices to:
better manage, operate, and maintain collection systems,
investigate capacity constrained areas of the collection system, and
respond to sanitary sewer overflow (SSO) events.
Our work included system mapping, interviews of employees and municipal officials, review of records and financial reports, and report writing to achieve CMOM program requirements as follows:
locate and assess* sanitary sewer collection system elements,
create GIS to record system location, condition and future activity,
account for existing human and financial resources,
document operation and maintenance practices,
recommend flow monitoring and sewer system testing program*,
recommend changes to operation and maintenance practices, and
recommend system improvement schedule and budget*.
*A sewer system evaluation study (SSES) is assessment, flow monitoring,  and system testing work with a sharp focus on identifying improvements to eliminating sources of stormwater and groundwater in the sanitary sewer system.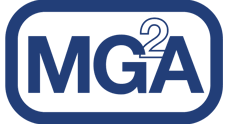 CIVIL ENGINEERS + SURVEYORS
815-939-4921
MOVE FORWARD
GET APPROVED
STAY ON PLAN