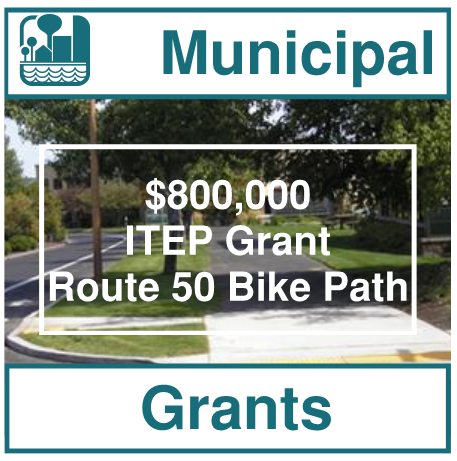 $800K PEDESTRIAN AND BIKE ROAD CROSSINGS AND OFF ROAD MULTI-USE PATHS

IDOT PROGRAMMING + ROW ACQUISITION+ FINAL ENGINEERING + BID SPECIFICATIONS

CONSTRUCTION LAYOUT + CONTROL + INSPECTION + CONTRACT ADMINSTRATION
 
The RT 50 multi use path extends one mile from Armour Road in Bradley, through an I-57 interchange and on to Larry Power Road. The path includes six signaled accessible, road crossings that move pedestrians and cyclists safely along a busy shopping and dining corridor and through the busy Route 50 – I-57 interchange. The project was funded by two individual ITEP Grants.
Our work included grant applications, IDOT – FHWY grant administration, preliminary and final engineering, and construction phase engineering for:
road right-of-way acquisition and platting for the state highway,
project programming to meet State and Federal policies and methods,

one mile of paved path offset and parallel to Route 50,,
crossing two signaled I-57 access ramps,
a signaled crossing of Route 50 and a County Highway (Armour Road),
2 crossings of signaled commercial access drives,
a signaled crossing of a local roadway (Larry Power Road), and
permits from IDOT, IEPA, and KANKAKEE COUNTY HIGHWAY
CIVIL ENGINEERS AND SURVEYORS WHO PROVIDE
THE ACCESS, ATTENTION AND SUPPORT YOU NEED
WE HELP YOU MOVE FORWARD, GET APPROVED  AND STAY ON PLAN