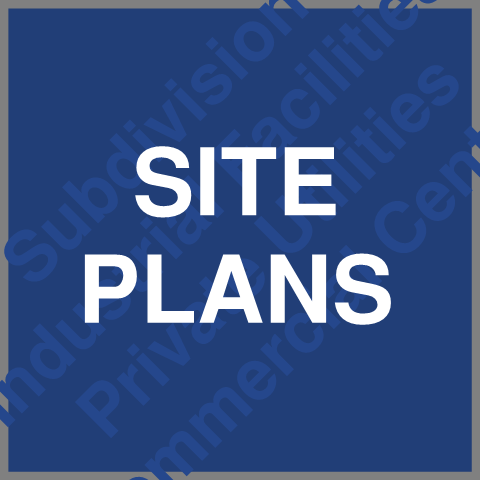 Our clients buy or own an empty property or a building or facility that they would like to improve or expand.  They deliver important services, manufacture the things we need, or develop and build homes.  MG2A helps our clients plan, design, and get permission to move forward.  If you need a site plan or final engineering plan to move forward with your plan, call 815-939-4921 and ask to talk to a project manager or email mg2a@mg2a.com and tell us about your work.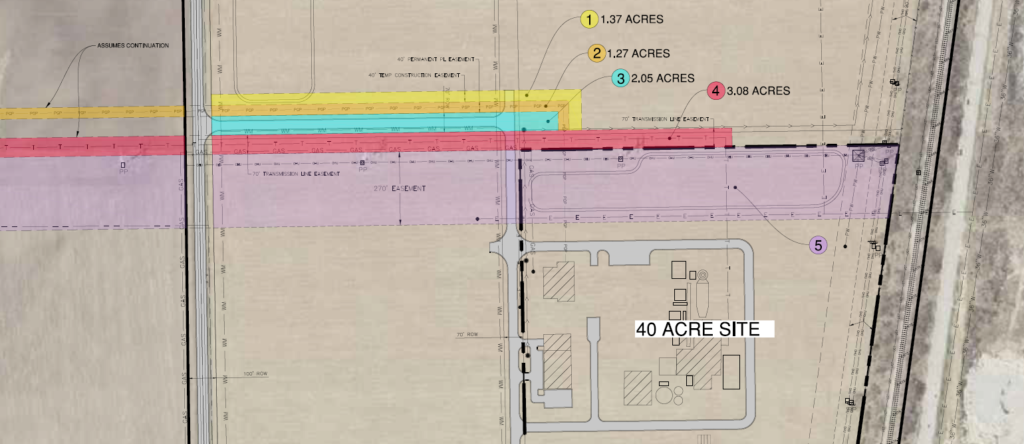 Our clients often need a plan to support new building construction, expansion of an existing building or facility, or to install new support infrastructure.  This plan is often referred to as a  Site Plan, Civil Site Plan, Site Development Plan, or Final Engineering Plan.  Their work may can vary from a home addition to a new store to a multi lot subdivision development to a major industrial facility expansion, but the basics are the same.  We help them:
identify their property limits and what is on the ground now (survey),
evaluate options and costs (concept plan),
move forward with confidence with a specific plan (preliminary engineering), and
get the approvals they need (final engineering plans and permit documents).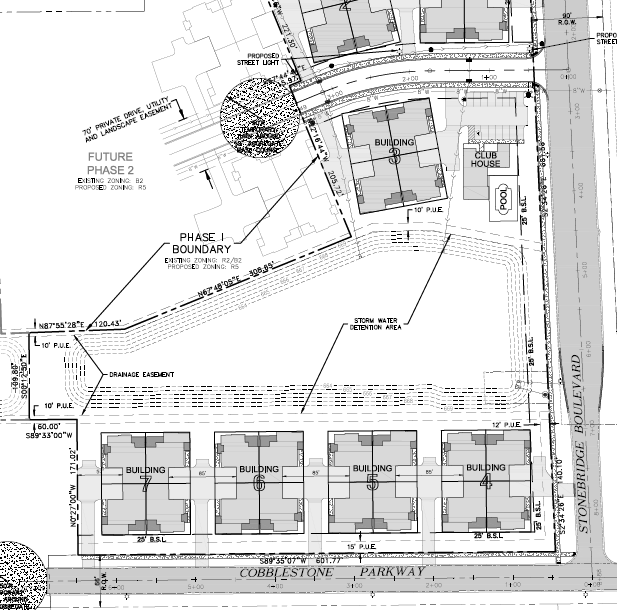 The completed and approved site development plan with supporting documents is used to:
get local government, highway department, and utility provider approval,
meet storm water and other regulatory requirements,
make application and get approved for various permits, and 
construct the planned improvements

.
MG2A completes about 100 site development plans each year.  Contact us if you would like examples of projects similar to yours we have completed in your area.  A small selection of recent and current projects include:

Residential
Home Site Plans for over 30 local builders
The Courtyards PUD, Bourbonnais, IL 
Hickory Sage Townhomes, Mokena, IL
Fox Moor Development, Merrillville
Sunset Lakes, Manhattan, IL
Lighthouse Point, Frankfort, IL
Lifestyles Apartments, Bourbonnais, IL
Commercial + Business
Bourbonnais Parkway Business Park, Bourbonnais, IL
USAA Business Park, University Park, IL
Bradley Commons, Bradley, IL
Cobblestone Mixed Use, Bourbonnais, IL
Gas n Wash Various Locations IL+IN
Menards, Bradley, IL
Home Depot, Frankfort, IL
Inline Retail + Starbucks, Various Locations
Hampton Inn, Bolingbrook, IL
Gordon Electric Supply, Manteno, IL
Industrial

CSL Behring, Kankakee County, IL
Avatar, University Park, IL
IKO Midwest, Kankakee, IL
CenterPoint, Manteno, IL
NUCOR, Kankakee County, IL
Broderick Logistics, University Park, IL
Martin Industrial Park, Manteno, IL
Tri-State Disposal, Riverdale, IL
Cleveland Steel Container, Peotone, IL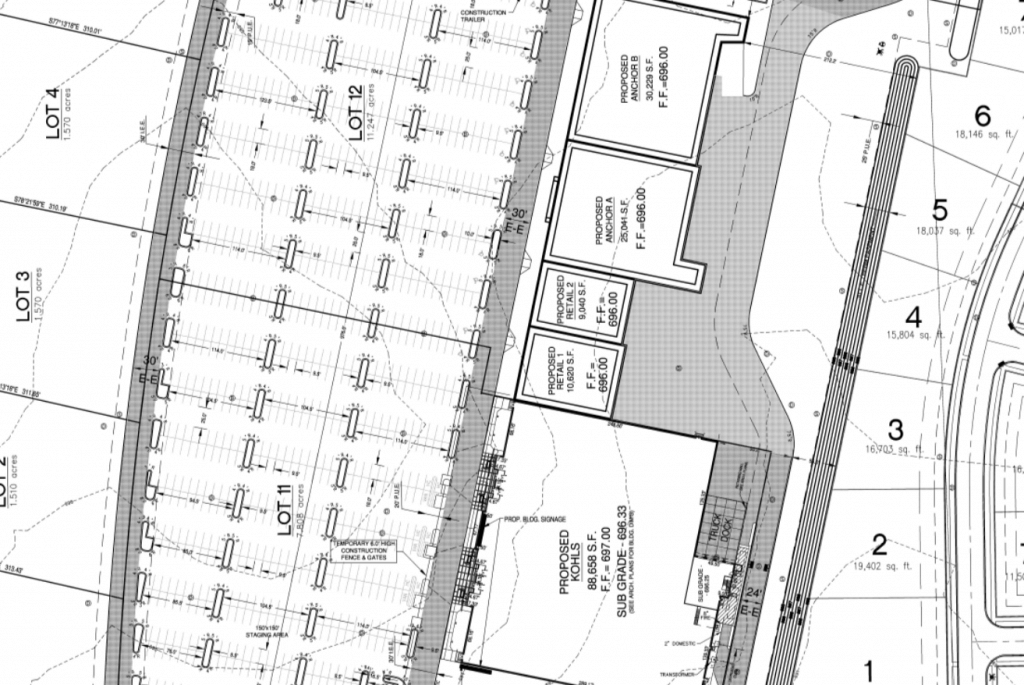 GET THE ACCESS
ATTENTION
AND
SUPPORT YOU NEED

MOVE FORWARD
GET APPROVED
STAY ON PLAN
815-939-4921