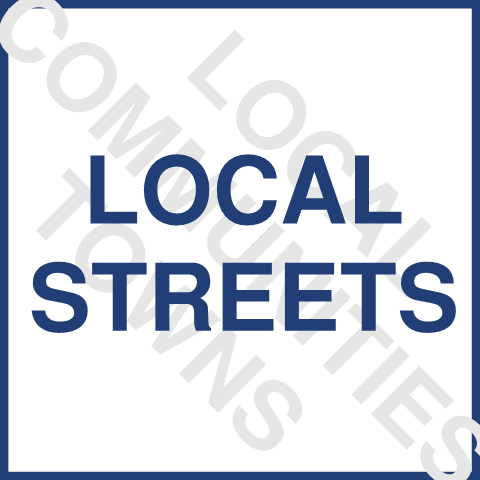 MG2A has been helping communities and public works departments maintain and improve local roads and streets for over 40 years.  The following graph tells the financial story of street care.  Frequent preventative care costs less than rehabilitation.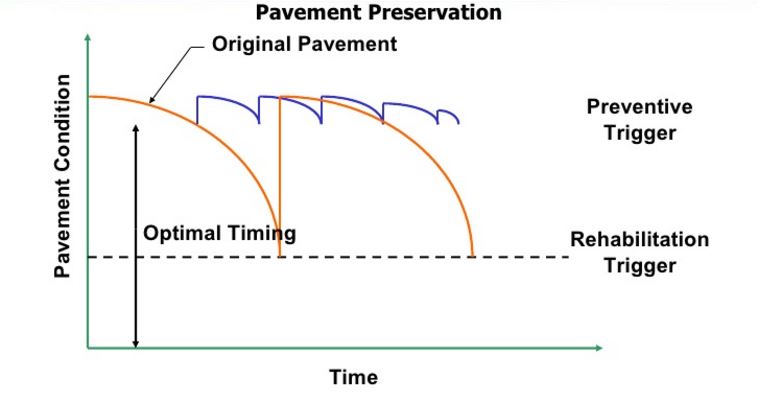 Our clients have succeeded in effective and sustainable management of their streets by combining proven technology and practical local experience.  They have moved forward and stayed on plan with:
GIS mapping and recording of pavement assessments,
multi-year planning to optimize pavement care,
forecasting pavement conditions and funding demands,
measuring and recording costs and results,
implementing a full range of maintenance methods and materials, and
thoughtful capital street rehabilitation and improvements.
MG2A's services to these communities have included:
GIS development and programming and pavement assessments,
Cost forecasting and funding strategies,
PE 1 services (annual project scope, bidding, and contracts),
PE 2 services (construction phase engineering and management), and
IDOT MFT programming documents and certifications.

Annual Maintenance Clients
Village of Bradley
City of Braidwood
Village of Essex
Local Road Improvements
Village of Bradley
Village of Bourbonnais
Village of Manteno
Village of Frankfort
Village of Manhattan
State of Illinois
Kankakee County
Will County
Village of Herscher
IDOT Prequalified for Local Roads and Highways
GET THE ACCESS
ATTENTION
AND
SUPPORT YOU NEED

MOVE FORWARD
GET APPROVED
STAY ON PLAN
815-939-4921